Why should you choose us?
Care Well Medical Centre is a leading Cosmetic Surgery & Hair Treatment Clinic in Delhi run and monitored by a Cosmetic Surgeon, Dr. Sandeep Bhasin (17 Years of Experience).

Surgeon, Dr. Sandeep Bhasin (17 Years of Experience). We are introducing Advance Hair Loss Treatment (combination of various advance therapies) in Delhi. We use American Laser Machine (introduced by HLCC; the pioneer in Hair Loss Treatment Worldwide) and Technique with patented medicines and other tested therapies.
Get 30%-40% Dense Hair with 95% Success Rate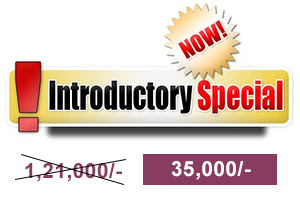 HLCC's Low Level Laser Therapy (With American Laser Machine)
Derma Roller
Bio Active PRP (Platelet Rich Plasma)
Special Patented Medicines
Hair Loss Treatment
Guaranteed Results with HLCC's Low Level Laser Therapy + Mesotherapy & PRP

The Hair Loss Control Clinic (HLCC®) is the Global Leader in Laser Hair Loss Treatment. With the guidance of our Medical Doctors, HLCC® has been successfully treating hair loss in men & women for over 27 years and has been using Low Level Lasers as part of that treatment for the past 20 years. Recognized as the global leader in Hair Loss Laser Treatment, HLCC® is now in over 200 locations in 30+ countries around the world, providing unmatched experience and clinically proven success.



Now HLCC is in India and Care Well Medical Centre is the authorised partner of HLCC in Delhi. As a pioneer in hair loss treatment, specializing in laser hair therapy and laser hair treatments for both men and women suffering from hair loss, all HLCC® clinics offer the highest quality physician-directed laser hair loss treatment programs delivering excellent results.

We at Care Well Medical Centre are helping men and women of all ethnicities with hair loss by using several patented hair loss treatment products and FDA cleared low-level laser hair therapy introduced by HLCC® & other effective therapies.
Painless, Safe and Effective
Laser Treatment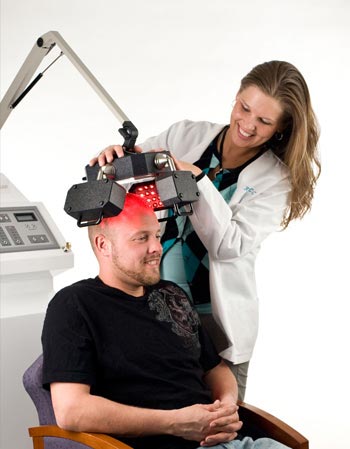 Laser Hair Therapy (LHT) is a non-surgical, scientific approach in the treatment of hair loss, thinning hair, and scalp problems. LHT has been tested for effectiveness and safety for over 30 years all around the world.
The LHT non-surgical cosmetic treatments utilize a device containing 160 therapeutic soft low light level lasers. LHT delivers light energy directly from 160 laser diodes covering your head. LHT functions on the same scientific principle, as that of photo-bio-stimulation; laser light stimulates cell metabolism and helps damaged cells to repair themselves.
Micro-Needling
Therapy/Mesotherapy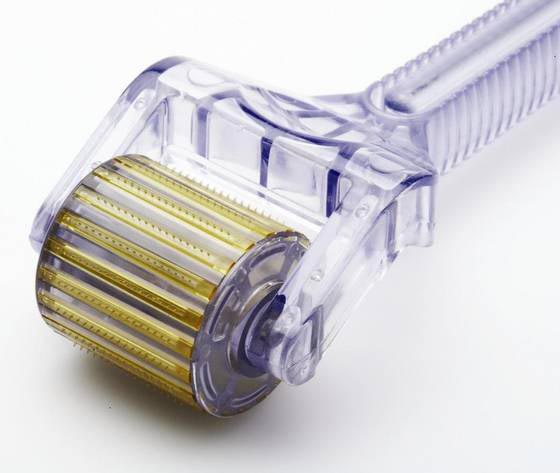 This treatment is a combination therapy which includes the Micro-needling Therapy/ Mesotherapy. We use a roller with micro-needles. It is used by rolling the needles over the skin and puncturing it gently. It has given us tremendous results in Hair Loss cases. It works by initiating micro-injuries which encourage to the skin to regenerate and heal, which it otherwise would not. It shares the same principle as oriental acupuncture. It has been known to increase blood circulation which encourages hair growth by increasing the supply of nutrients to the hair follicle. Increased blood circulation is also known to reduce the DHT levels (The enemy we all despise!) as it may reduce DHT from the Hair Papilla.
Platelet Rich Plasma
(PRP Therapy)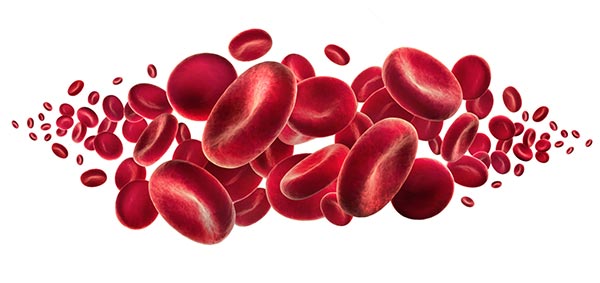 Platelet Rich Plasma or PRP is a progressive new treatment for hair misfortune. Numerous hair transplant specialists are as of now utilizing this engineering within their hair substitution surgery. To begin with, a measure of blood between 60-100ml is taken from the patient and centrifuged. This additional treatment is guaranteed to build the impacts of PRP help, particularly for hair misfortune.
---
A COMPLETE 360° APPROACH TO STOP YOUR HAIR LOSS!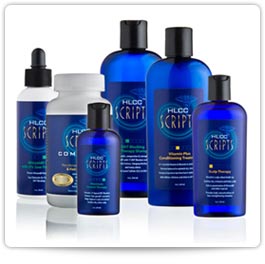 We offer a complete 360° approach to problem of hair loss and offers superior products and medical consultation to get the best customized treatment for every individual suffering from Hair Loss. As every individual is different in nature so is the problem and that is why we design the treatment program which includes various therapies in combination with application of world class products delivering excellent results.

We typically suggest clinically proven products like the HLCC Scripts™ in combination with various therapies, designed for treating Androgenetic hair loss, as well as certain hair and scalp conditions, such as; eczema, seborrhea, damaged or broken hair, traction alopecia , chemotherapy induced loss, and alopecia areata.

Some products are extremely useful in hair and scalp hygiene which is necessary for a 360° approach to treat hair loss. At Care Well Medical Centre, we utilize all these hair loss treatment products including oral and topical DHT inhibitors, growth stimulators, laser treatment, vitamins and better hair and scalp nutrition and health.
BENEFITS
We are authorised partner of HLCC which is considered the global leader in Laser Hair Therapy
Our multi-therapeutic approach is designed to be seamlessly integrated into anyone's daily routine
Offers a variety of successful treatment programs
Each program is designed with the goal of halting hair loss and promoting hair growth
Different treatment procedure is being used both for Men and Women for desired results
HAIR LOSS TREATMENT PROGRAMS THAT WORKS
Our hair loss treatment programs have been proven successful for men and women with the following hair loss conditions:
Male pattern baldness
Female pattern baldness
Thinning hair
Broken & damaged hair
Alopecia areata
Traction alopecia
BEFORE & AFTER

Female Patient using Complete Saw Program Laser (Twice Weekly) for 45 Minutes. AFTER ONLY 2 Months!!

60 + Year Old Female Befor and After View of Magnified Scalp.



40 + Year Old Female After 8 Months of Product & Laser Therapy.



Patient Suffering form Alopecia Areata with Excellent Results.

Female Patient in Mid-30's with Remarkable Results.

45 + male patient with exceptional thickness and body repair.
---
TESTIMONIALS